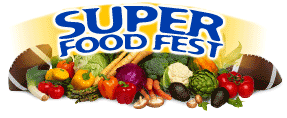 A football party is not the time to roll out your recipe for pan-seared foie gras. Sports fans, even the gourmet kind, want food that's quick and hearty--and doesn't take too much attention away from the game.

So with an audience this distracted, don't worry about putting together a stunningly elaborate menu. Spend your creative cooking energy on the best pot of chili or stew that you can manage. For variety, make several dips, whether for pretzels and potato chips, or carrot sticks, green pepper strips, and celery. (Vegetables for agitated football fans should be raw. Crunching helps work out aggression.)

Buffalo wings are a perennial favorite, but you don't have to settle for the usual type made with hot red sauce. Try one of our recipes for Teriyaki Wings, Broiled Mustard Wings, Sesame Chicken Wings, and more. Any of these treatments will also work on chicken drumsticks or thighs, which make meatier snacks than wings.

When it comes to desserts, think hand-held. Bars and cookies arranged on platters require no additional serving dishes, unlike pies, cobblers and ice cream. If you want to make a cake, try a rich pound cake without frosting. That way, it can be pre-sliced and held like a cookie. And it's a lot less messy than ice cream when everyone flings their hands in the air to cheer a touchdown or curse a ref.
SUPER BOWL MUNCHIES!!
HOT SUB SANDWICHES

*~*~**~*~*~*
12 round Kaiser rolls (spring for the good stuff)
1 pound deli ham lunchmeat
1 pound hard salami lunchmeat
1 pound turkey breast lunchmeat
1 pound sliced mozzarella cheese
1/2 yellow onion, thinly sliced
1/4 cup Italian Dressing
Oregano (or Italian seasoning)
12 sheets aluminum

DIRECTIONS:
Preheat oven to 350 degrees. Slice Kaiser rolls and lightly
brush 1 teaspoon of dressing over each side. Divide the meat
among 12 rolls and stack on bottom half of each roll using at
least a few slices of salami per roll. Add a few onions on top
of the meat, then 2 slices of cheese per roll. Sprinkle lightly
with oregano or seasoning and add top of roll. Wrap each in
aluminum foil making 12 flying-saucer looking wraps and pop in
oven for 15 minutes. Serve warm right out of the foil.
Stuffed Mushrooms
The star of most hors d'oeuvres trays is usually stuffed
mushrooms. Have printed copies of this recipe handy
because everyone will be asking for the recipe. (This
recipe can be easily doubled.)

Start with 2-1/2 dozen "large" mushrooms. Pluck stems
from mushroom tops, and cut stems in tiny pieces. Fry
1/2 lb. Jimmy Dean hot pork sausage, adding the cut
stems to mixture. (You do not have to add stems, you
can save all or half and use them in an omelet for
breakfast.) Drain grease from meat; cool. About an
hour later, mix the cooked sausage and stems with 1
(4-oz) package of softened cream cheese. Add some
green onion tops and mix well. Stuff the mushroom tops
with mixture. Bake on a cookie sheet at 325 degrees
until light brown, about 20 to 25 minutes. Good hot or cold.
Pepperoni Bread Sticks
~~~~~~~~~~~~~~~~~~~~
2 cups Bisquick baking mix
1/2 cup water
1/2 cup pepperoni sausage (chopped)
1/4 cup butter or margarine (melted)
1 Tablespoon grated Parmesan cheese

Preheat oven to 425-degrees. Mix together Bisquick,
cold water and pepperoni until dough forms; beat 20
strokes. Turn dough onto surface dusted with baking
mix; gently roll in baking mix to coat. Knead 5 times.

Roll the dough into a 10-inch square; cut in half. Cut
each half crosswise into 14 strips. Twist ends of strips
in opposite directions. Place on ungreased cookie sheet,
pressing ends onto cookie sheet to fasten securely.
Brush generously with margarine. Sprinkle with
Parmesan cheese.

Bake about 10 to 12 minutes, until light golden brown.
Serve with dips of your choice. Makes about 28.


Grilled Spicy Wings

3 cloves garlic, chopped
1/2 cup fresh lemon juice
2 tablespoons olive oil
1 tablespoon chipotle puree
1 tablespoon finely chopped parsley
1 tablespoon finely chopped oregano
20 chicken wings
Salt and freshly ground pepper

Mix together all ingredients in a medium bowl. Add the chicken wings and toss to coat evenly. Cover and refrigerate for 2 hours. Grill wings

Yield: 4 servings

Peking Chicken Wings
1/2 cup soy sauce
1/4 cup dry sherry
1/3 cup hoisin sauce*
6 scallions, chopped fine
2 cloves garlic, minced
1/4 cup cider vinegar
1/2 cup honey
1/4 cup marmalade
1 teaspoon orange zest
1 teaspoon lemon zest
2 tablespoons minced green bell pepper
1/8 teaspoon Tabasco
4 pounds chicken wings, wing tips cut off and reserved for another use and the wings separated at the joint

*Available at Asian markets



In a large bowl or shallow glass dish stir together the soy sauce, Sherry, hoisin sauce, scallions, the garlic, vinegar, honey, marmalade, zests, bell pepper, and Tabasco. Add the chicken wings, stirring to coat them well with the marinade, and let them marinate, covered and chilled, stirring ocasionally, for at least 4 hours or overnight. Transfer the chicken wings to the rack of a foil-lined broiler pan, reserving the marinade, and bake them in the middle of a preheated 375 degree oven, turning them every 20 minutes and basting them with the reserved marinade, for 1 hour.

Yield: 8 servings


Buffalo Wings with Spicy Blue Cheese Sauce



24 chicken wings
1/2 cup butter
1 cup hot sauce
Vegetable oil, for frying

Cut the tips off the wings and discard. Cut remaining chicken wings in half at the joint. Deep fry wings in about 2 inches of oil in skillet until done. Drain on paper towels. Melt butter and hot sauce together. Dip fried wings into the sauce. Serve with a spicy blue cheese dip or dressing and celery sticks.

SPICY BLUE CHEESE SAUCE:
8 ounces ranch style dressing
1/4 cup crumbled blue cheese
1/4 teaspoon cayenne pepper

In a small bowl mix together all ingredients. Serve with chicken wings.

Kickin' Skillet Chili



3/4 pound ground beef
1 onion, chopped
1 package of pre-mixed chili seasonings
Pickled jalapenos, to taste
3 cans stewed tomatoes, Mexican flavor if possible
1 can red kidney beans, drained and rinsed
Toppings: Sour cream, grated cheddar cheese, red onion

Heat electric skillet on medium high setting. Break apart ground beef and add to skillet. Cook for 3 minutes and stir in chopped onion. Cook until the beef is no longer pink. Stir in the chili seasonings and jalapenos and mix well. Add tomatoes and stir to combine. Simmer for 30 minutes on medium heat. Stir in red kidney beans and allow to simmer for 10 minutes. Serve hot with sour cream, grated cheddar cheese, and red onion.

Yield: 2-3 servings

Vegetable Dip

1 tablespoon vegetable oil
1 small onion, chopped
1 package frozen chopped spinach, thawed and drained
1 teaspoon cayenne
1/2 cup crumbled feta
1 cup sour cream
1 cup buttermilk

Heat oil in skillet and cook onions over medium high heat until tender. Stir in spinach, cayenne and feta. Combine spinach mixture, sour cream and buttermilk in food processor and blend. Serve with assorted vegetables

Yield: 3 cups


Spinach Bread Dip

1 package Knorr vegetable soup mix
16 ounces sour cream
1 box frozen spinach, thawed
2 loaves round peasant bread

In a large bowl combine soup mix and sour cream. Strain excess water from spinach and add to dip mixture. Stir to combine. Cover with plastic wrap and chill for 2 hours. Slice a circle around top of bread and remove inside and cut into bite sized pieces. Fill hole with spinach dip. Cut other bread loaf into cubes and serve with dip.

Nacho Layer Dip

1 cup leftover chili or canned refried beans
8 ounces cream cheese, softened
1 cup tomato, chopped
1/2 cup coarsely chopped jalapenos
1/2 cup finely chopped red onion
1 cup shredded cheddar cheese
1/2 cup sliced scallions

Spread chili or beans over bottom of baking dish. Spread softened cream cheese on top. Layer tomatoes, jalapenos, red onion and cheese. Bake for 20 minutes or until bubbly. Top with scallions and serve with chips

Smooth and Spicy Tomato Salsa

2 cloves garlic, peeled
1 small red onion, peeled and quartered
1 jalapeno, seeded and quartered
8 plum tomatoes, quartered
1 cup cilantro leaves, washed and dried
Juice of one lime
2 tablespoons olive oil
Salt and pepper

Combine garlic, onion and jalapeno in a blender or food processor and process until finely chopped. Add tomatoes and blend. Add cilantro, lime juice and oil and continue blending. Transfer salsa to a bowl and season with salt and pepper.

TACO DIP

1.5 pounds hamburger
1 medium onion, chopped
1 can refried beans
1 small jar hot picante sauce
1 package taco seasonong mix
16 ounce sour cream
12 ounce cheddar cheese, shredded

In a large frying pan, brown hamburger with onion. Drain fat. Stir in beans, sauce and seasoning mix.

In a 2 qt. casserole dish, spread 1/2 of the meat in the bottom and top with 1/2 of the sour cream and 1/2 of the cheese. Then repeat, ending with cheese on top.

Bake at 350 until bubbly about 20 minutes

Serve with tortilla chips.

SPICY STUFFED MUSHROOMS WITH BACON

4 slices bacon
24 medium mushrooms (about 1 1/2 lbs)
1 tbs butter
1/4 cup finely chopped onion
1 clove garlic, finely chopped
1/3 cup finely chopped sweet red pepper
1-2 Jalapeno peppers, finely chopped
1/2 cup shredded cheddar cheese
1/4 cup chopped fresh parsley or 1 tbs dried

1. Cook bacon until crisp. Remove from skillet, chop, and drain fat from skillet.
2. Remove stems from mushrooms. Reserve and finely chop 2/3 of stems. Discard remaining stems.
3. Cook mushroom caps in boiling water for 1 minute. Drain and rinse with cold water. Drain on paper towel.
4. Heat butter and add mushroom stems, onion, and garlic. Cook five minutes. Add peppers and cook three minutes longer. Cool and then stir in bacon, cheese and parsley.
5. Spoon into caps. Bake on baking sheet at 350o for 10 minutes. Serve warm.

SPICY CHICKEN DRUMMETTES

1/2 stick of margarine
1/2 cup Texas Pete Hot Sauce (or other comparable hot sauce)
1 package powdered ranch dressing mix
2 lbs chicken drummettes (baby chicken legs)
1 cup blue cheese dressing
celery stalks to accompany

Melt margarine in saucepan. Add 1/2 cup Texas Pete Hot Sauce.

Rinse and dry drummettes. Dip chicken in hot sauce mixture. Roll them in powdered Ranch dressing mix.

Spread onto baking sheet. Bake at 350°F for 15 to 20 minutes.

Serve with celery and blue cheese dressing.

CHALUPA

This is not a true chili, but if you like chili, you'll love Chalupa. It may be made ahead and re-heated and it freezes well.

1 lb. pinto beans
3 lb. pork roast
7 cups water
1/2 cup chopped onion
2 cloves garlic, minced
1 Tbsp. salt
2 Tbsp. chili powder
1 Tbsp. cumin
1 tsp. oregano
1 (4 oz) can chopped green chiles
tortilla chips

Put all ingredients except corn chips in crock pot or Dutch oven. Cover and simmer 5 hrs. or until roast falls apart and beans are tender. Uncover and cook 1/2 hr. until desired thickness. Serve over tortilla chips and pass toppings: chopped tomatoes, avocados, onions, shredded onions, grated cheese, picante sauce.

FROZEN MARGARITAS

1 lime, cut in wedges
coarse salt
1 can (6 oz) frozen lime concentrate
3/4 cup tequila
6 Tbsp Triple Sec
1 can lemon-lime or grapefruit soda
3 - 4 cups ice cubes
lime slices for garnish

Rub rim of glasses with lime wedges and swirl glass in salt to coat rim. Combine half of each of the remaining ingredients in blender container; process until ice is finely chopped and mixture is slushy. Pour into glasses. Repeat. Garnish with lime slices.

Variation: For strawberry margaritas, add fresh or frozen strawberries to blender.

I added one recipe for an alcoholic beverage. But just a reminder.......if you're going to be serving alcoholic beverages at your super bowl party, make sure you have a designated driver to take the over indulgers home. Or make arrangements for a cab to take the partiers home.

Keep everyone safe.....DON'T DRINK AND DRIVE!!