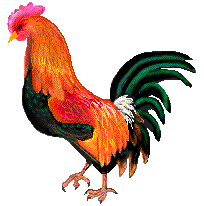 TURKEY TETRAZZINI
1 (7 oz.) pkg. spaghetti
1/4 c. butter
4 oz. mushrooms (fresh or canned and
drained)
1 sm. onion, chopped
1 1/2 tsp. lemon juice
1/3 c. flour
1 tbsp. salt
1/2 tsp. paprika
1/8 tsp. nutmeg
2 c. turkey or chicken broth
1/2 c. half & half
2 c. leftover, cubed turkey
1/2 c. Parmesan cheese
Paprika

Cook spaghetti using directions on packet. Drain well. Place in greased 8x12x2 inch dish. In 2-quart casserole, place butter, mushrooms, onion and lemon juice. Microwave at high 2 to 3 minutes, stirring after 1 minute. Stir in flour, salt, paprika and nutmeg until smooth; microwave at high 1 minute. Stir well. Gradually stir in broth. Microwave at high 5 to 6 minutes, stirring after 3 minutes until thickened. Mix in half & half and turkey. Pour over spaghetti. Sprinkle with cheese and paprika. Microwave at high 7 to 9 minutes, rotating dish half turn after 4 minutes until hot. Makes 4 to 6 servings; can be halved.
Grilled Chicken Breasts

1 1/3 cups olive or vegetable
2/3 cup lime juice
4 tablespoons fresh jalapenos or other hot chilies; chopped
2 tsp. fresh minced garlic
8 chicken breasts halves;

In a glass dish or plastic container stir together all
marinade ingredients. Add the chicken breasts;
marinate, turning once, in refrigerator at least 45
minutes. Remove chicken from marinade; drain.
Grill chicken about 5-7 minutes on each side until
no longer pink, and done throughout. Do not baste
with marinade unless you boil it first...then it's okay,
or baste with a 1-1 mix of vinegar and water with
salt, pepper and garlic powder added. I used a
sports bottle to squirt instead of brush. This chicken
is great leftover on salad!

TURKEY NOODLE CASSEROLE

2 cups Leftover turkey or chicken, cubed
1 can cream of chicken soup
1 can milk
1 lg. bag of noodles
Potato chips, crushed

Take leftover turkey or chicken and cut in small pieces. Add soup and milk. Stir together. Cook noodles as directed and add to mixture. Bake at 350 degrees approximately 1 hour. Put crushed potato chips on top for last 15 minutes. Serves 6.
Lemon Garlic Chicken
6 chicken breast fillets
1/2 cup melted butter
1 clove garlic crushed
3/4 cup dry bread crumbs
1/2 cup Parmesan cheese--grated
1 1/2 tsp parsley minced
1 tsp salt
pepper to taste
2 T melted butter
juice of 1 lemon
paprika to taste
Preheat oven to 325*
Rinse chicken and pat dry. Dip in mix of 1/2 cup butter and garlic. Coat in mixture of bread crumbs, parmesan cheese, parsley salt and pepper. Roll tightly. Secure with toothpicks. Arrange in non stick pan. Drizzle with 2 T butter and lemon juice, sprinkle with paprika. Bake 325* for 50 minutes until chicken is tender.
Chicken Stir Fry
2 boneless skinless chicken breasts cut into strips
1 cup sliced celery
1 cup sliced carrot
1 cup sliced onion
1 T vegetable oil
1 large can Chinese vegetables, drained
2 small cans chicken broth
2 T soy sauce
2 T cornstarch
Heat oil in wok or frying pan. Add chicken strips. Cook until tender. Set aside. Then cook carrots and celery about 2 min and add onions; cook 2 minutes more. Combine vegetables with the chicken. Add chinese vegetables and broth. Add soy. Blend well and bring to a boil. Add cornstarch to thicken. Serve over white rice.
Makes 6 generous servings
Picante Chicken
4 boneless skinless chicken breasts
16oz. Picante Sauce
3 TB Brown Sugar
1 TB Prepared Mustard
Chicken in greased 2qt. baking dish. In bowl combine, picante, sugar and mustard. Pour over chicken. Bake uncovered 400* 30-35 minutes. Serve over rice.
Chicken
1 cup Onions -- diced
1 cup Green Bell Peppers -- diced
1/2 pound Mushrooms
1/4 cup Butter or Margarine
1 can Cream of Mushroom soup
1 can Cream of Chicken soup
1 pound Cheddar Cheese -- shredded
2 cups Chicken -- cooked and diced
1 can Tomatoes with Green Chilies
1 clove Garlic -- minced
2 tablespoon Chili Powder
1 tablespoon Chicken Broth
12 Corn Tortillas -- torn into quarters
In a large pan, sautÚ onion, bell pepper, and mushrooms in butter, Add soups, tomatoes & chilies, garlic, chili powder, and chicken broth.
Line bottom of a 9x13 inch pan with pieces of tortillas. Spread half the chicken over the tortillas and top with half of the sauce, then half of the cheese.
Cover with another layer of torn corn tortillas, and repeat the chicken, sauce and cheese layers. Bake at 350 degrees F for 30 minutes or until bubbly.
Note: This recipe freezes very well.
Mexican Chicken Manicotti
1 package (8 ounces) manicotti shells
2 cups cubed cooked chicken
2 cups shredded Monterey Jack cheese, divided
1 1/2 cups shredded cheddar cheese
1 cup sour cream
1 small onion, diced, divided
1 can (4 ounce) chopped green chilies, divided
1 can (10 3/4 ounce) condensed cream of chicken soup
1 cup salsa
2/3 cup milk
Cook manicotti, according to directions. Meanwhile in a large bowl combine the chicken, 1 1/2 cups Monterey Jack cheese, cheddar cheese, sour cream, half of the onion, and 6 T chilies. In another
bowl, combine the soup, salsa, milk and remaining onion and chilies. Spread 1/2 cup in greased 13 x 9 baking dish. Drain manicotti, stuff each with about 1/4 cup chicken mixture. Arrange over sauce in baking dish. Pour remaining sauce over shells. Cover and bake at 350* for 30 minutes. Uncover, sprinkle with remaining cheeses. Bake 10 minutes longer or until cheese melts. Makes 7 servings.
Hong Kong Chicken
1/4 cup water
1/4 cup dry sherry
1/4 cup soy sauce
1/4 cup honey
2 tsp lawreys seasoned salt
Mix marinade. Pour over chicken pieces. Refrigerate 4 hours.
Remove from fridge. Let stand 30 minutes. Remove chicken to baking dish. Brush with marinade. Bake 350* 1 1/2 hours. Baste every 20 minutes.
Turkey Tenderloin Supreme
6 turkey breast tenderloin slices(3/4" thick-4 oz each)
1 T margarine
3 green onions, thinly sliced
1 can condensed cream of chicken soup
1/4 cup water
In a large skillet, brown turkey in margarine. Add onions; cook for 1-2 minutes. Combine soup and water. Pour over turkey. Bring to a boil. Reduce heat, cover and simmer for 8-10 minutes until meat juices run clear. Makes 6 servings
Chicken Stuffed Shells
1 box Stove Top« Stuffing
1 can chicken - drained OR 3/4 cup cooked, shredded chicken
1 box jumbo pasta shells - prepared as directed
1 can condensed cream of chicken soup
1 can condensed cream of mushroom soup
1 soup can filled with water
1 soup can filled with milk
1/2 cup shredded cheddar cheese
Prepare Stove Top« according to instructions on package, except add chicken while cooking.
Fill cooked shells with stuffing.
Layer shells in greased baking pan.
Combine soups, water, and milk and pour over stuffed shells.
Sprinkle cheese over top.
Bake in 350 degree oven for 30-35 minutes.
Garlic Chicken with Bow-Tie Pasta
1 Tbls. olive oil
1 Lbs. boned, skinned chicken breasts - sliced lengthwise
1 tsp. salt
1 Tbls. olive oil
8 cloves garlic - chopped fine
1/2 Lbs. fresh mushrooms - quartered
1/2 cup sliced green onions
(1) 14.5 oz. can diced tomatoes - un-drained
1/2 cup chicken broth
1/2 tsp. crushed red pepper
1 tsp. cornstarch mixed with 1 tsp. water
1/2 tsp. salt
2 cups Bow-Tie pasta - prepared as directed
1/4 cup chopped fresh parsley

ROAST TURKEY WITH GARLIC & ROSEMARY

INGREDIENTS:
1 whole turkey (10 to 12 pounds)
6 to 8 garlic cloves
2 large lemons, halved
2 teaspoons dried rosemary, crushed
1 teaspoon rubbed sage
1/2 stick melted butter

DIRECTIONS:
Cut six to eight small slits in turkey skin insert garlic
between the skin and meat. Squeeze two lemon halves inside
the turkey and leave them inside. Brush melted butter over
outside turkey and inside slits. Squeeze remaining lemon
over outside of turkey. Sprinkle with rosemary and sage.
Place on a rack in a roasting pan. Bake, uncovered, at 325
degrees for 1 hour. Baste with pan juices. Cover and bake
for 2 1/2 to 3 1/2 hours longer until a meat thermometer
reads 185 degrees -- basting every half hour with pan juices.

Yield: 8-10 servings.
Turkey Pot Pie

1-tablespoon vegetable oil
1 medium onion, coarsely chopped
1 medium green bell pepper, coarsely chopped
1 celery stalk, cut into 1/2-inch pieces
2 tablespoons all-purpose flour
1/2 teaspoon dried thyme
1 (14 1/2-ounce can) chicken broth
3 cups cubed cooked turkey
1 (10-ounce) package frozen peas and carrots
Salt
Ground black pepper
Dough or prepared piecrust for 9-inch single crust pie

Preheat oven to 400 degrees F. Lightly grease a shallow 1 1/2 quart baking dish. Heat vegetable oil in large skillet. SautÚ onion, pepper, and celery until lightly browned--about 4 minutes. Stir in flour and thyme. Gradually add broth. Cook until thickened, stirring constantly. Add turkey, peas, and carrots; taste and add salt and pepper. Roll out dough to fit top of baking dish and overhang 1/2 inch. Transfer turkey mixture to baking dish; brush edge of dish with a little of the sauce and place pastry on top. Press edges to seal; cut 1/2-inch slit in center of crust. Place baking dish on rimmed baking sheet; bake until crust is golden brown--about 12 to 15
minutes. Makes 4 Servings
Chicken Enchiladas

1 c. cold, cooked chicken, shredded
1 c. grated cheddar
1/4 grated onion
1 1/2 c. picante sauce
Mix together. Fill tortilla shells (about 6) and lay in a sprayed
or greased pan with flap side down.

1 can cream of chicken soup
1 8 oz. carton of sour cream
1 soup can of water
Mix and spread over tortillas. Top with more grated cheese.
Cook 15 minutes on 350 degree oven or until hot and bobbly.
Garnish with black olives. Serves 6.
Turkey Leftover Recipes

BAKED TURKEY SALAD

2 c. diced leftover turkey
2 c. diced celery
1/2 c. chopped almonds or walnuts
1/2 c. mayonnaise
1 can sliced water chestnuts, drained (optional)
1/2 c. sharp grated cheese
2 tsp. grated onion
1 can cream of chicken soup
Salt & pepper to taste
1 sm. pkg. potato chips, crushed

Combine all ingredients except cheese and chips. Place in well
greased 2 quart casserole 2 inches deep. Sprinkle with cheese and chips. Bake in 325 to 350 degree oven until hot.


TURKEY-CRANBERRY SALAD

1 cup leftover cooked turkey
2 hard cooked eggs, chopped
1 c. celery, diced
1/2 c. stuffed green olives, sliced
1 tbsp. minced onion, can be dry but use less
1/2 c. cashews
Salt and pepper to taste
3 oz. pkg. raspberry Jello
Mayonnaise, to moisten
2 c. cran-raspberry juice

Dissolve Jello in HOT cranberry juice. Mix remaining ingredients and press into 8 x 10 pan. When Jello thickens, pour over salad. Chill until firm. To serve, cut into squares and serve on lettuce.


Turkey Enchiladas

3/4 - 1 lb. leftover turkey, cubed
1 envelope. taco seasoning mix
2 c. shredded cheddar cheese
6-8 soft flour tortillas
1/2 c. milk

Dice leftover meat and place in saucepan. Add taco mix and about 3/4 to 1 cup water. Saute covered over low heat until meat just about falls apart. Spoon meat onto a tortilla, add about 1/4 cup cheese and roll up. Place in baking dish. Sprinkle top with milk to keep tortillas soft. Cover with remaining cheese and bake at 350 degrees for 25 to 30 minutes. Serve with sour cream and/or avocado dip.


HOT TURKEY SALAD

3 1/2 c. cooked cubed leftover Thanksgiving turkey
1 c. celery
1 tbsp. minced onion (fresh)
2 tbsp. lemon juice
1/4 tsp. pepper
1 can soup (cream of chicken, mushroom or onion)
3/4 c. evaporated milk
1 c. mayonnaise
1/4 c. water
2 hard boiled eggs, chopped
1/2 c. chopped almonds
Chinese noodles

Blend soup, milk and water. Add nuts. Then add other ingredients. Pour into 9 x 11 inch pan. Sprinkle with Chinese noodles. Bake at 350 degrees for 30 minutes.

TURKEY SALAD PITAS

1 c. chunked leftover cooked turkey
1 c. chopped apples (skins left on)
1/2 c. sliced celery
1/3 c. salted sunflower seeds
1/3 c. bacon bits
1 sm. can water chestnuts, drained
1/2 c. Durkee's French-fried onions
1/2 c. Alfalfa sprouts
1 c. Cool Whip or homemade whipped cream

Mix all together thoroughly and stuff into halves of pita bread.


EASY TURKEY POT PIE

2 cups Leftover turkey
2 (10 1/2 oz.) cans chicken gravy
10 oz. box frozen mixed vegetables
10 oz. can refrigerated biscuits

In 2 quart casserole mix leftover turkey, gravy and vegetables. Bake at 400 degrees for 15 minutes. Top with biscuits and bake for 12 to 15 minutes more.


TURKEY POT PIE

2 c. cooked turkey
1 can chicken broth
1 c. heavy cream
1/4 c. flour
2 tbsp. margarine
1/4 to 1/2 tsp. thyme
Dash of garlic
Salt & pepper
Leftover gravy
1/2 cup Carrots & mushrooms, sliced
1/2 Onion, sliced
1/2 cup Pearl onions
1/2 cup Green pepper, chopped
1 cup potatoes & celery, chopped

Melt margarine in saucepan. Add spices. Mix in flour until smooth. Add broth and crisp vegetables. Cook about 40 to 45 minutes or in microwave on high for 20 minutes. Add cream, gravy and rest of vegetables. Cover with favorite pie crust and bake 40 to 45 minutes
at 425 degrees.

TURKEY-BROCCOLI CASSEROLE

2 cups leftover turkey
2 pkgs. frozen broccoli
1 c. grated Cheddar cheese
1 stick oleo
5 tbsp. flour
Salt and pepper to taste
1 1/2 c. chicken broth
1 c. whipping cream
3/4 c. bread crumbs

Cut turkey into bite size pieces. Put into 9x13 baking dish. Cook broccoli in salted water - drain. Place on top of turkey. Melt
butter in saucepan over medium heat. Blend in flour. Add cheese and broth. Cook until thick. Add whipping cream, stir until smooth. Put over turkey and broccoli. Cover with bread crumbs. Bake 25
minutes.


ZUCCHINI CASSEROLE

4 c. chopped leftover turkey
6 c. diced unpeeled zucchini
1 c. onion diced
1 c. shredded carrots
1 can (10 1/2 oz.) cream of chicken soup undiluted
1 ctn. (8 oz.) sour cream
1/8 tsp. garlic powder
1 pkg. chicken flavor stuffing mix
1/2 c. butter
1 c. Cheddar cheese, grated (optional)

Combine zucchini and onion in medium saucepan, add water to cover and bring to boil. Boil in medium saucepan, add water to cover and bring to boil. Boil for 5 minutes, drain and cool. Combine carrots, soup, sour cream and garlic powder in large bowl. Add zucchini, onion and
chicken; mix. Spread in buttered 13 x 9 inch baking dish. To
prepare topping, melt butter in skillet, add bread stuffing and
seasoning packet and toss well. Sprinkle stuffing over casserole. Top with cheese, if desired. Bake at 350 degrees for 1 hour or until
golden brown. Yield: 6 to 8 servings.


LEFTOVER CASSEROLE

1 sm. can asparagus, drained
2 cups leftover turkey
1 can cream of chicken soup
3 slices American cheese
Buttered cracker crumbs
Worcestershire, salt, pepper to taste

Place meat slices in casserole flat Pyrex dish 7x12 inch. Add
asparagus, cheese slices and soup seasoned with Worcestershire, salt and pepper. Cover with crumbs and bake 350 degrees until bubbly.
Serves 6 to 8.


BROWN RICE CASSEROLE

1 1/2 c. white rice
1/2 c. chopped green onions
1/2 can beef consomme
1 c. sliced mushrooms
1 1/2 to 2 c. cut-up leftover turkey
1/4 c. butter or salad oil
1 green pepper, sliced
1 c. water

Saute onion in small amount of butter until golden brown, then set aside. In same pan, using a small amount of butter, brown the rice. Pan and oil must be very hot before putting rice in pan, then you must stir constantly until rice becomes a golden brown. Then place rice in casserole or baking dish, add sauteed onion, leftover turkey,
consomme and water. Cover and cook in 350 degree oven for about 1 hour or until liquid has been absorbed by the rice. About 15 minutes before it is done, add the green pepper and about 5 minutes before serving, add mushrooms.
Chicken & Broccoli Stir Fry

3/4 cup all-purpose flour
1/4 teaspoon baking powder
3/4 cup water
2 tablespoons soy sauce
2 cloves garlic, flattened
1/4 cup honey
2 tablespoons soy sauce
2 tablespoons cider vinegar
2 tablespoons molasses
2 tablespoons water
2 tablespoons dry sherry
2 cloves garlic, minced
2 teaspoons cornstarch
12 ounces boneless, skinless chicken breast halves Cooking oil for deep
fat frying
1 tablespoon cooking oil
3 cups broccoli flowerets

In a medium mixing bowl stir together flour, baking powder, 3/4-cup water, 2 tablespoons soy sauce, and flattened garlic; let stand for 15 mins. Remove and discard garlic. Meanwhile, in a small mixing bowl combine honey, 2 tablespoons soy sauce, vinegar, molasses, 2 tablespoons water, dry sherry, minced garlic, and cornstarch; set aside. Rinse chicken; pat dry. Cut chicken into 1 1/2x1/2-inch strips. Add to flour
batter. In a wok or 2-quart saucepan heat 2 inches of oil to 365
degrees. Remove chicken from flour batter, allowing excess to drain off. Fry chicken strips, a few pieces at a time, in hot oil for 30-60 secs, or till golden. Drain on paper towels. Pour 1 tablespoon cooking oil into a large skillet. (Add more oil as necessary during cooking.) Preheat over med high heat. Add the broccoli and stir-fry for 4-5 mins, or till crisp-tender. Arrange broccoli around the edge of a serving platter; keep warm. Stir honey-soy mixture; add to the skillet. Cook and
stir till thickened and bubbly. Cook and stir for 1 min more. Return cooked chicken to skillet; heat through. Pour chicken and sauce into center of broccoli-lined serving platter.